Let's talk packet pickup and return!
Packets will be available each week staring Monday and will be available until the following Tuesday (6 library business days). If this is an issue, just give us a call and let us know. Our goal is to have kids come to the library weekly, not show up in Week 6 and try to collect all the prizes and activities.
Each week your child will need to bring their reading log to the library so we can record their minutes. Sometimes we will also ask that you return some portion of your packet. For example, this week, we need your Jack and the Beanstalk's back! We will hang this in the library and you will earn one leaf for every 20 minutes read! I hope these will be fun and colorful this summer.
If you had any problems following the directions, Andi is already filling her Miss Molly shoes and has done a pictorial demonstration for you to follow.
Today's Read Aloud: Another of my Ball State classmates shares Mad at Mama Llama. Llama Llama books are some of my favorites. I hope you enjoy!
Step 1: Draw your sprials.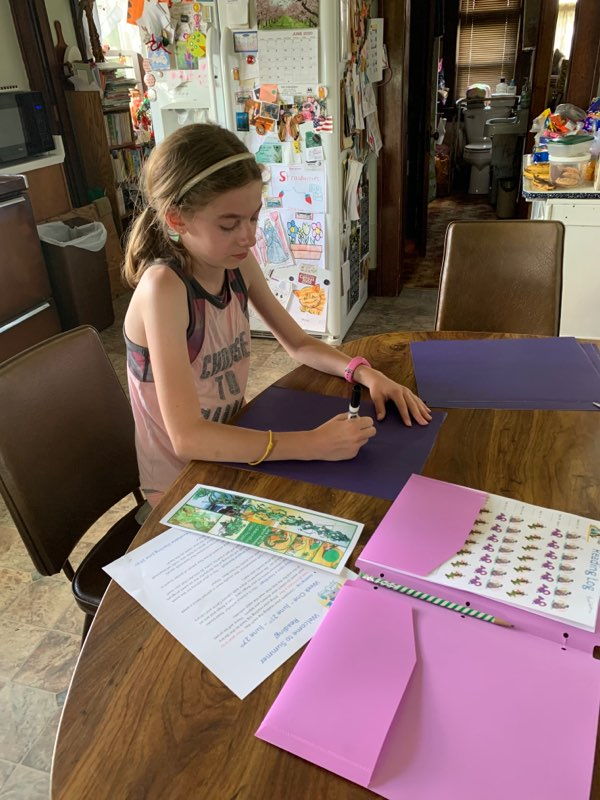 They should look like this when you're done.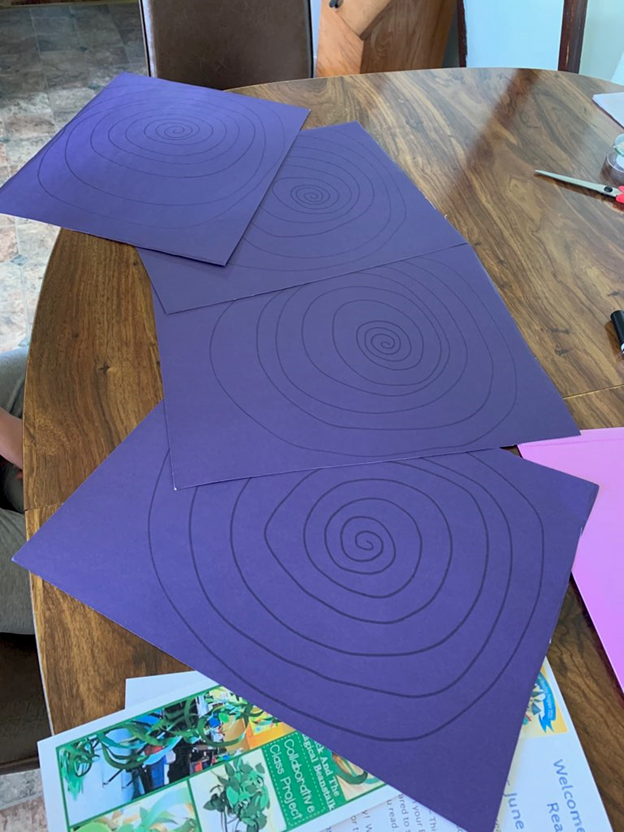 Step 2: Cut on your lines.
Step 3: Glue, tape, staple your pieces end to end so you have one really long beanstalk!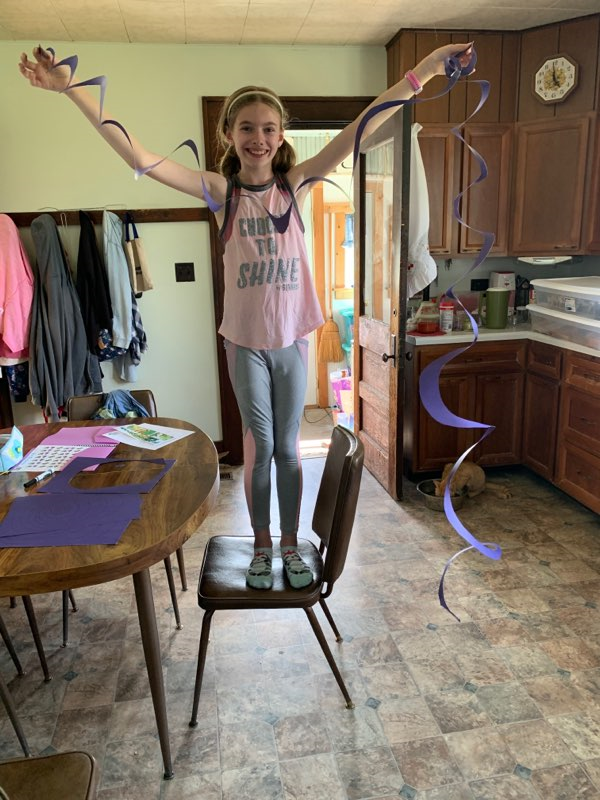 It should look like this when you're done!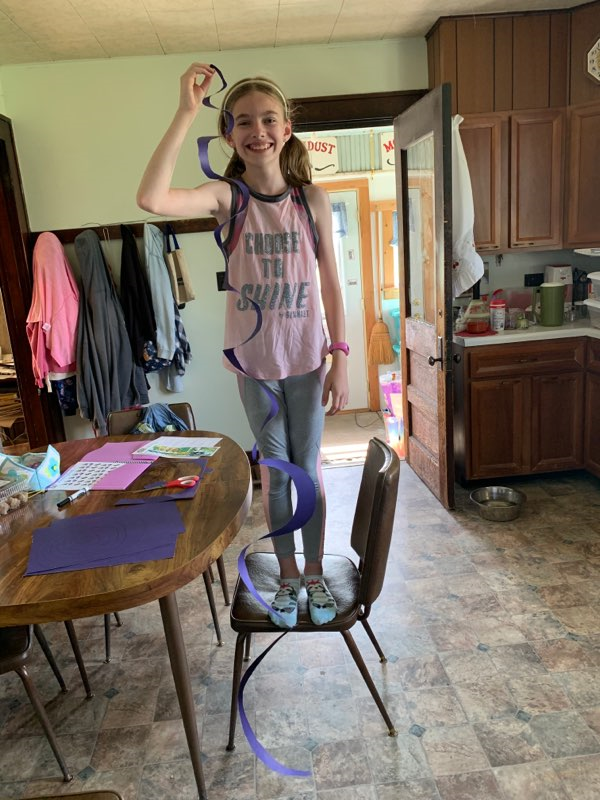 Andi ended up with two of them!